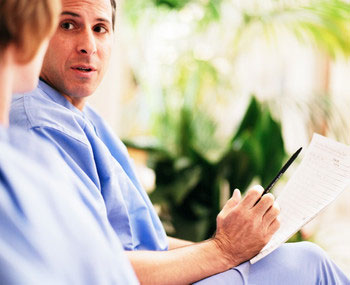 WHETHER they are practicing law, medicine or designing fashion, or whether they are volunteering for community service, EBONY's 2002-2003 young leaders are dedicated and determined to be the best. Although they were 30 or younger when they were selected, they have already excelled in sports, the arts, religion, medicine, business and education.
Nominated by civic and community leaders, they come from all sections of the country. Some, like Erica L. Edwards, who danced her way into the Joffrey Ballet of Chicago Company at age 19, have been praised by critics. Others like Valarie J. McCall, the youngest person to serve as city clerk in the history of Cleveland, and the Rev. Markel Hutchins, president and CEO of the National Youth Connection Inc., are already established in their chosen professions. All represent not only themselves, but also the thousands of young Blacks who are creating the world of tomorrow.
Erica L. Edwards, 22, a dancer with the Joffrey Ballet of Chicago, has performed major roles in classics like Billy the Kid, The Rite of Spring, The Nutcracker, Kettentanz and Rodeo. She was the Joffrey's 2002 nominee for the Princess Grace Foundation Award; volunteer for the Dance for Life Benefit, which supports AIDS research; choreographs and donates dance skill workshops for Praise Dance Ministry.
Julius Shareef Abdur-Rahim, 26, president of Atlanta investment firm, AVF Inc.; forward for the Atlanta Hawks; 1996 NBA Rookie of the Year and member of the 2002 NBA All-Star team; member of 2000 U.S. Olympic Dream Team; AVF, a catalyst for inner-city development, has spearheaded development of a 34-home subdivision; in 1999 established Future Foundation, to provide opportunities for at-risk youths. His Reef House supports after-school programs.
Kim W. Hester, 30, chiropractor practicing in Ogden, Utah; counsels patients and physicians in nutritional seminars; offers free spinal screenings during Juneteenth Celebration and Kids Day America.
Etu Evans, 30, shoe wear and handbag designer, New York City; his creations are featured in showrooms in Paris and New York; studied at the Fashion Institute of Technology and the Parsons School of Design; graduated with a 4.0 from Columbia University's master's degree program.
Valarie J. McCall, 30, youngest person to serve as city clerk in the history of Cleveland; former director of the $200 million Cleveland Empowerment Zone program; board member, Look Up to Cleveland and Northcoast Community Homes.
Sederick C. Rice, 30, adjunct faculty member, University of Vermont in the Race and Culture Department, Burlington, Vt.; doctoral candidate in the university's department of pediatrics; former residential treatment counselor, community support program, Howard Health and Human Services; author, Must Be the Music Vol. 1: Memoirs of a Musical Dynasty.
Frankie George, 26, executive director, Louisiana Leadership Institute, Baton Rouge, La., non-profit organization that builds leadership, improves academic skills and increases self-esteem and motivation in students; board president, Gardere Lane Kids Activity Group; recipient of 2001 WAFB-TV "Where Service Matters Award" for volunteer efforts.
Waleed Shamsid-Deen, 30, managing partner, AVF Inc., a venture capital investment firm, Atlanta; president, Shamsid-Deen & Associates, a political consulting firm; founder, Youth VIBE Inc., a non-profit organization; has raised more than $500,000 for nonprofit organizations; formerly served on DeKalb County Development Advisory Board and South DeKalb Business Association.
Shadey K. Turner Brown, 30, legal counsel, Fannie Mae's Office of Corporate Justice, Washington, D.C.; youngest of the more than 100 attorneys employed in Fannie Mae's legal department; former judicial law clerk, Judge Sheila Tillerson-Adams of the Circuit Court of Prince George's County, Md.
Sekou H. Kaalund, 27, examiner-in-charge, Federal Reserve Bank of New York; former president, SK Solutions, which provided management services to non-profit institutions; assisted lawyers in the White House Office of General Counsel; 2002 Orator of the Year, Urban Financial Services Coalition; corporate relations chair, Next Generation Network.
Nicole Edwards, 29, Ph.D., director of institutional research, Lane College, Jackson, Tenn.; member of the Leadership Jackson Class of 2002; advisory board member, Jim Hill High School Parent Teacher Association; 2001-2002 Brownie Troop leader; former assistant professor, English and Speech Dept., Tougaloo College; volunteer, Habitat for Humanity.
Al Colbert, 28 (left), and Ja Ja Ball, 29 (right), co-founders, Colbert Ball Tax Service, which has seven locations in Houston and branches in other Texas cities and Michigan, Arizona and Louisiana; started firm when they were seniors at Texas Southern University; recipient, African-American Business Achievement Pinnacle Award from Houston Citizens of Commerce and Bank One. Colbert is the YMCA 2002 Young Minority Achiever. Ball is a board member of the Sickle Cell Association of Texas Gulf Coast.
Brian McLaughlin, 29, senior asset manager, American Communities Fund, Fannie Mae, Washington, D.C.; supports neighborhood housing and community revitalization efforts; co-founder of CyberCorps, focused on expanding computer technology to inner-city communities; former director of the Crispus Attucks Community Development Corp., managing a $21 million housing revitalization project.
Malika A. Sanders, 27, Selma, Ala., executive director, 21st Century Youth Movement, which develops leadership and community-building skills in African-American youth; helped to organize youth in the 2000 mayoral election, which resulted in the election of the first Black mayor of Selma; at age 16, she founded SMART, the Student Movement Against Racial Tracking in Selma; works with Environmental Justice Movement in Georgia.
The Rev. Sherman A. Gordon, 30, senior pastor, New Philadelphia A.M.E. Church, Carson, Calif.; under his leadership, the congregation has grown from seven members to more than 1,700 in five years. Church has 35 active ministries, including an 85-voice choir that has released a CD, a medical guild, and a touring prison ministry.
Alan Williams, 27, education account manager, Sprint Corporation, Southeastern Region; during four-year period, he has generated more than $1.8 million in revenue; 2000 recipient, President's Award for achievement in sales; vice-chair, Sprint's Alliance Council; board member, Easter Seals of North Florida; mayoral appointee on the Tallahassee Human Relations Council; board of directors, Tallahassee Urban League.
Chad D. Lassiter, 30, social worker and health educator with Center for Health Achievement Neighborhood Growth and Ethnic Studies at the University of Pennsylvania Graduate School of Education, Philadelphia; research fellow at the W.E.B. Dubois Collective Research Institute at the University of Penn.; founder of B.O.Y.S, (Bright Outstanding Young Scholars), non-profit mentoring program for at-risk Black boys; co-founder, R.A.C.E. (Respecting All Cultures is Essential).
Edward Charles Hopkins Jr., 29, president and founder, Criterion Management Consulting, Tucson, Ariz.; provides management and business management consulting services to the U.S. Department of Defense and its contractors; member, board of directors, Arizona Black Board of Directors Project; former president, Davis-Monthan Air Force Base Black Heritage Association.
The Rev. Markel Hutchins, 25, Atlanta, national president and CEO of National Youth Connection, which addresses issues facing minority youths; board member, Edwards-Miller Foundation for Physical Disabilities; former board member, DeKalb County Board of Education and Pulling America's Communities Together; former student director, board member of the Catalyst Project in D.C.
Tylitha H. Stewart, 21, project manager, Office of Mayor Kwame M. Kilpatrick, City of Detroit; has responsibility for several initiatives under Mayor Kilpatrick's Kids Cops, Clean Initiative, including Mayor's Time and Project Safe Neighborhoods; formerly worked in Michigan House of Representatives as policy analyst; board member, Detroit S.N.A.P.; founder, Detroit Area Mentors Program; academic program director, Tony Howard Basketball Camp.
Robert Horsford, co-founder, president, Horsford & Poteat Realty Corp., New York City; full-service real estate firm founded in 1995 with Edward Poteat and Aliyah Horsford, to develop, market and manage affordable housing in New York City; between 1998-2001, firm renovated more than 400 housing units; in 2001 firm grossed more than $1.5 million.