Welcome to the e health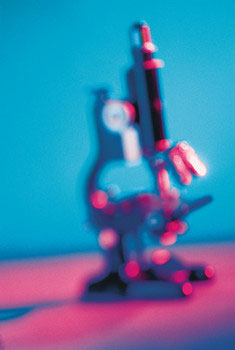 DURING THE 1950s, people viewed the year 2000 as a "Jetsons"-like future, complete with floating cars, talking robots, and machines that generate prepared food. Now deep into 2001, we have not yet reached the future projected by that television cartoon series, but we have made great technological advances in a variety of fields, including health care and information technology (IT). As health care organizations learn to leverage new Web-based technologies, the industry is witnessing dramatic changes that ultimately will improve doctor/patient relationships, cost-efficiencies, and quality of care.

Until recently, the idea of a physician accessing patient data while traveling, scheduling appointments online, or consulting with other hospital staff via wireless messaging was just a fantasy. The time health care staff had to take to acquire patient histories, lab results, X-ray images, or pharmaceutical information could have been better spent on patient care.

Today, several trends merge to create a more-efficient, higher-quality experience for health care providers and patients. Four key areas where the health care industry is beginning to leverage the power of the Internet are integration of patient data, remote access to information, application service provider (ASP)/networked services, and e-business.

Comprehensive electronic patient records are finally becoming reality, helping providers reduce costs, expand accessibility, and promote quality health care. Basically, data captured from medical equipment is integrated with IT systems to give clinicians real-time access to lab results, pharmaceutical information, patient histories, test results, medical images, and all other pertinent clinical data anytime, anywhere. The future advantages of e-patient records go far beyond how they are being used today.


Certainly, patients will see the efficiency of not having to give their name and date of birth five times to five different people on the same day in one hospital, but imagine these records coupled with Smart Cards. You drive into the clinic parking lot and put your card into the entrance slot. In one simple move, you are charged for parking and instantly registered in your doctor's office for your exam, so everyone is ready for you when you get to the office.

Of course, with the transfer of records into digital form, patients want to be assured that only the appropriate clinician can access their private medical information. New security systems, such as the ID Mouse by Siemens, ensure secure records by requiring a finger-print ID for sign-ons to the information system. Devices like this are increasingly important to health care providers who must comply with upcoming Health Insurance Portability and Accountability Act security regulations.

Putting all critical patient information in one digital place makes it easy to access by more than one person at a time and from anywhere--including remote sites outside of the health care facility. Remote access to patient history, lab and test results (immediately as they are available), and patient vital signs (as they are happening) means physicians can better care for their patients.

The power of remote access can be illustrated by imagining a doctor at home who gets a page or a call on his or her cell phone. The physician calls the nurse on site, and views the patients' vital signs, along with CT images, medication information, and patient history on his or her home PC. The doctor then is instantly able to instruct the nurse and/or on-site physician.

Vendors are now offering Internet portals for integrated, immediate information. For instance, physicians at Susquehanna (Pa.) Health System, Children's Healthcare of Atlanta, and MediCorp Health System in Virginia are getting secure, seamless access to patient lifetime clinical records and patient results--including radiology images--delivered right to their desktops as soon as those results are known via Siemens' Dashboard technology.

In addition to patient records and results, Internet portals for doctors can deliver trusted medical reference content, links to continuing medical education, decision support capabilities, and access to daily health, financial, and general news. These portals benefit patients because caregivers are armed with more information, allowing them to make better decisions and function more efficiently as a team.

Outsourcing is quickly becoming "Netsourcing" as more and more industries look to application service providers to "rent" software and services. ASPs in the health care industry give companies access to highly targeted application software and Internet services for a low, short-term monthly fee, which allows hospitals to get the benefits of networked, secure IT systems without the investment, resources, or risks associated with implementing such a system in-house.

Common ASP health care offerings include off-site data storage and management of hospital IT functions, including data archiving and security, and Web-based distribution. ASP services allow doctors and nurses to access patient data in various locations in the hospital at the same time. This means that staff is no longer running to the lab or the radiology department. It also means that physicians can diagnose more quickly and have patient information readily available in emergency situations. For hospitals, the services help improve productivity, ensure that patient data is secure and never lost, and ease compliance with regulatory guidelines.

A couple of good examples of how ASPs are cutting hospital costs and increasing patient satisfaction are Riverside Walter Reed Hospital in Virginia and Alamance Regional Medical Center in North Carolina. Both facilities are using the NOVIUS Scheduling ASP by Siemens for arranging appointments and confirming payments via the Internet. The ASP service verifies that the appropriate resources are available prior to the clinical visit and sends automated voice, e-mail, or fax reminders, thereby decreasing the potential for missed appointments.

To understand the scope of these new ASP services and how they are impacting the health care industry, consider what Siemens Medical Solutions is doing in this area. As the largest ASP provider in the industry, Siemens holds 33 terabytes of health care data in its ASP archives. (A terabyte equals one trillion bytes.) Think of it this way: A single terabyte can be compared to 50,000 trees made into paper and printed! In terms of volume and how hospitals are using ASPs, the company conducts 90,000,000 ASP transactions per day, with each transaction lasting only about a half-second.

New e-business approaches are the next evolution in the way the business health care is conducted as they enable providers with easier processes and more information. The Internet allows manufacturers and vendors to provide health care organizations with product information, e-procurement, training, and instructions and tips to support them in their everyday tasks. Providers will have access to needed information 24 hours a day, seven days a week, gaining the ability to reduce administrative costs significantly by ordering products and supplies online. New programs can be uniquely solution-focused and personalized, enabling customers to search based on their needs and issues, rather than by product.

We are also witnessing the rise of e-health exchanges, where many sellers and buyers of all kinds of medical products and services (including competing vendors) can connect with one another to transact business electronically. An exchange gives hospital purchasers a powerful platform for all procurement-related activities--including actual purchasing, information gathering and evaluation, and administrative work--as well as the ability to tie the procurement process to the clinical processes.

The marketplaces will be supported by meta-catalogues, chat rooms and online forums, a supplier directory, electronic ordering, online negotiating, equipment configurators, budgeting aid, and user training and installation support. Ultimately, buyers should be able to reduce the administrative costs of the purchasing process by up to 70%, as well as find better decision support, which will translate into more efficient and effective health care systems.

Increasingly, sites are offering services in the area of health and disease management, wherein providers can access the decision support tools they need for managing and treating patients, such as protocols, clinical guidelines, and best-practices blueprints. In the future, these online tools should include home-based products, such as a device that can check a patient's blood pressure at various times of the day and upload the readings to a clinical provider. Tools like this will help curb disease by providing education and preventive services online.