Anteon Awarded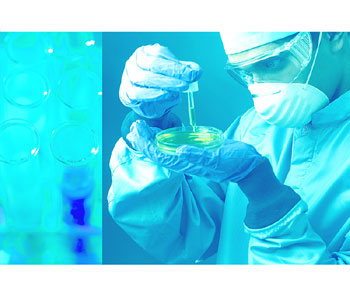 FAIRFAX, Va. -- Anteon International Corporation (NYSE:ANT), a leading information technology and systems engineering and integration company, today announced that it has been awarded a contract by the U.S. Army to provide scientific and technical support services for the Military Operational Medicine Research Program (MOMRP). The estimated value of this contract, if all options are exercised, is $10.6 million over five years. Anteon has supported the MOMRP since 2000, providing biomedical research solutions that protect soldiers and enhance their performance in the face of a wide-variety of non-routine events or situations that occur in training and operational environments.
"No task is more important than supporting the Army's mission and looking after the health and well-being of our troops," stated Dan Johnson, Anteon chief operating officer. "Anteon is proud to provide these mission-critical, biomedical research services to better protect the men and women in our armed services."
Anteon will provide the MOMRP with high-level scientific and technical support, including program development, analysis and facilitation. Anteon's work will focus on the Army's efforts concerning occupational environmental health surveillance, physical performance and fitness, nutrition, health and performance in extreme environments, and other related program areas. Anteon will also provide program management support for Congressional special interest research programs covering diverse research topics, including Gulf War illnesses, neurotoxin exposure treatments, and technologies for metabolic monitoring.
MOMRP is a unique biomedical research program with a human physiology research focus. Through its core and collaborative research projects, MOMRP delivers the highest quality biomedical research solutions to meet the Army's present and future needs.
About Anteon
Anteon, headquartered in Fairfax, Virginia, is a leading systems integrator, providing information technology and engineering solutions to the U.S. Federal government and international customers. Anteon designs, integrates, maintains and upgrades state-of-the-art systems for national defense, intelligence, homeland security and other high priority government missions. Anteon also provides many of its government clients with the systems analysis, integration and program management skills necessary to manage the development and operations of their mission critical systems. The Company was founded in 1976 and has grown to currently employ almost 9,200 employees in more than 100 offices worldwide. Anteon consistently ranks among the top information technology integrators based on independent surveys, and has been named to the Forbes List of the 400 Best Big Companies in 2005, earning distinction on the Forbes Platinum List. For more information, visit www.anteon.com.
Safe Harbor Statement under the Private Securities Litigation Reform Act of 1995:
The statements contained in this release which are not historical facts are forward-looking statements that are subject to risks and uncertainties that could cause actual results to differ materially from those set forth in, or implied by, forward-looking statements. The Company has tried, whenever possible, to identify these forward-looking statements using words such as "projects," "anticipates," "believes," "estimates," "expects," "plans," "intends," and similar expressions. Similarly, statements herein that describe the Company's business strategy, outlook, objectives, plans, intentions or goals are also forward-looking statements. The risks and uncertainties involving forward- looking statements include the Company's dependence on continued funding of U.S. government programs, government contract procurement and termination risks, including risks associated with bid protests, and other risks described in the Company's Securities and Exchange Commission filings. These statements reflect the Company's current beliefs and are based upon information currently available to it. Be advised that developments subsequent to this release are likely to cause these statements to become outdated with the passage of time. The Company does not currently intend, however, to update the guidance provided today prior to its next earnings release.